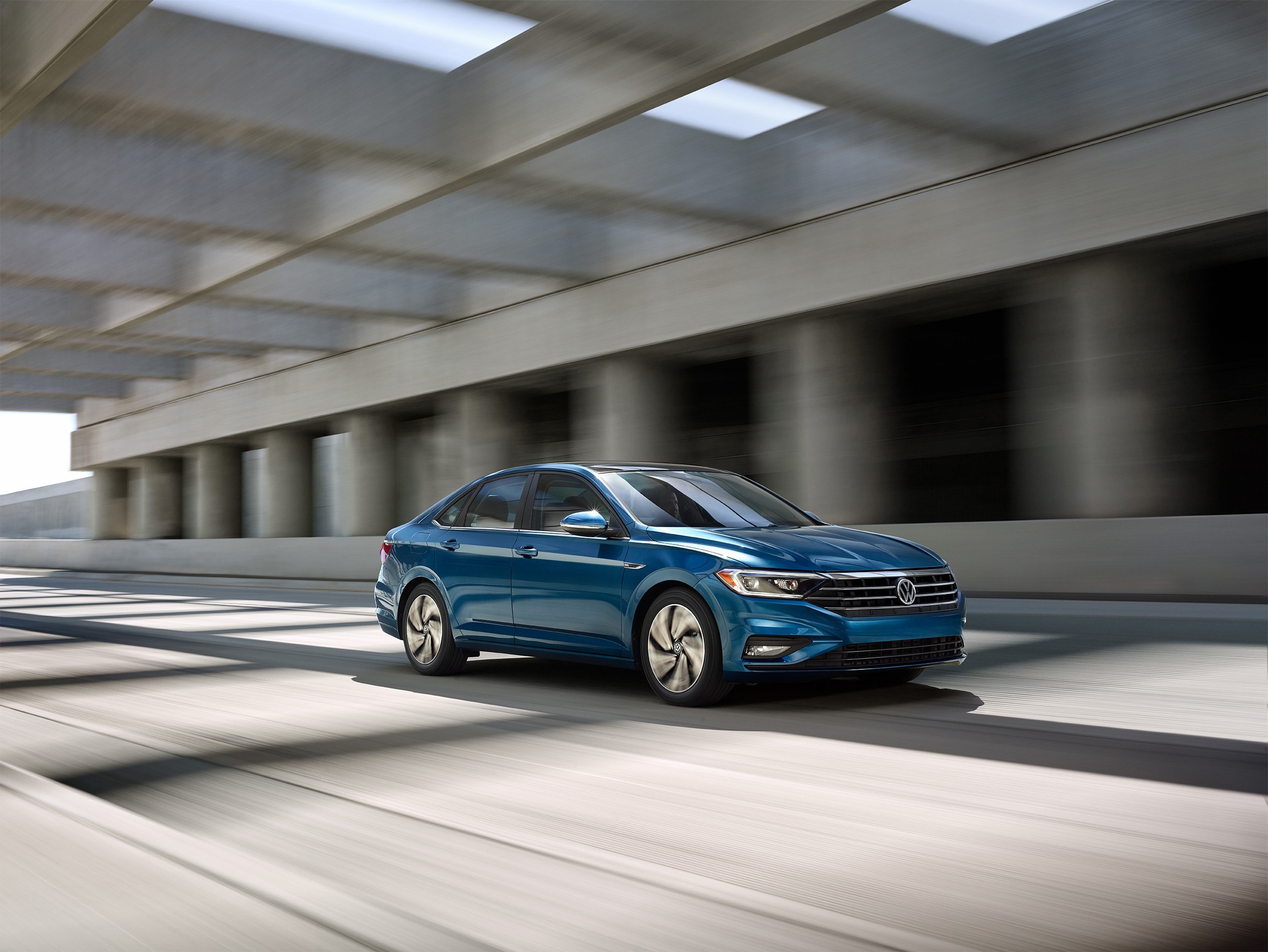 ​
Safety is a top priority for the Volkswagen Jetta, which is easy to see when you take a moment to explore its robust list standard and available safety features. The Jetta is carefully crafted to help you stay out of harm's way. Safety features start in its durable design and spill into its available tech so that you can enjoy added peace of mind whenever you hit the road around Canton.
So, what are the Jetta's safety features like? What do they do? Here's an overview of some of the Jetta's top safety features:
Safety Cage
Security begins with the Jetta's safety cage, a feature built into the very bones of this sturdy compact sedan. The Jetta boasts front and rear crumple zones to help bear the brunt of a collision's crash energy, but the safety cage is what helps to direct that energy away from you and your passengers.
Automatic Post-Collision Braking System
This system helps to slow your Jetta down after a collision in an effort to help you avoid additional impacts. Not every collision brings your car to a halt, and your vehicle can suffer more damage as a result. This post-collision system works to minimize damage as much as possible.
Available Driver Assistance Features
Much of the Jetta's safety efforts come in the form of driver-aids designed to help you stay out of trouble in the first place so that there's no need to test out its other safety features. An optional Driver Assistance package adds the following features:
Adaptive Cruise Control
Blind Spot Monitor
Lane Keeping System
Forward Collision Warning
Rear Traffic Alert
With extra eyes on the road, another foot on the brake, and even another hand on the wheel, you can
enjoy a boost of confidence knowing that the Jetta has your back during your journeys in and around the Canton area.
Learn more about the Volkswagen Jetta and its safety features when you stop by our Canton Volkswagen dealership today!